---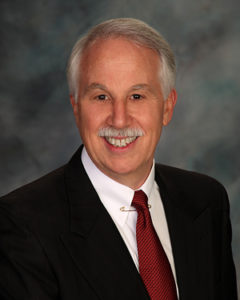 Greg Vetter is President of Vetter Productivity Inc., an organizational training and consulting firm founded in Atlanta in 1989. He is author of the books Winning The Productivity Game – 201 Time-Saving Solutions to Work Smarter, Faster and Easier and Find It In 5 Seconds – Gaining Control In The Information Age. Greg is a member of the National Speakers Association and National Speakers Association Georgia.
He teaches you his organizational system, A Vetter Way® consisting of a system of how to work, a system of how to organize your e-mail, computer and paper so you can find information in 5 seconds, and a system of how to identify and continually work on your key activity, ensuring your success.
He has created many systems and work processes including space and design layout for a printing company; streamlining the workflow and storage system for chemists in a lab for Coca-Cola; creating a location shoot work flow system for a CNN producer, and standardizing a company's entire information system.
The wealth of information Greg brings to you comes from personally working with a wide array of organizations located throughout the United States. Greg has collected a plethora of valuable information from working with Presidents to Administrative Assistants; Entrepreneurs to Fortune 50 companies; and Non-profits to Educational institutions to Government agencies. Bottom line, Greg has in-depth knowledge about how you can succeed in today's reactive, deadline, and information filled world.
Greg's services differ from those of the typical time management company. He doesn't fall for the easy answer, but searches for the motivation behind why people do what they do. Feeling overwhelmed or out of control, drowning in paperwork and clutter, and reacting constantly to interruptions are symptoms, not causes, of deeper issues. By resolving these issues, people are free to work at their peak capacity.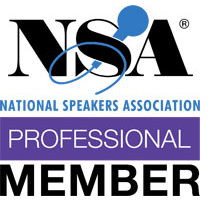 He has helped scores of companies, including personally coaching and organizing one-on-one, with over 150 officers and employees at The Coca-Cola Company®. A few of the other companies include: AFLAC, American Express Travel, American Red Cross, Starwood Hotels & Resorts Worldwide, CDC, Chick-fil-A, CIBA Vision, Coopers & Lybrand, Georgia-Pacific, Georgia Power, IBM, Kimberly-Clark, Lockheed Aeronautical, Mississippi Power, The Atlanta Bar Association, and the YMCA.
Greg studied Psychology and was graduated from the University of Dubuque. From boyhood on, he grew up and worked in his family's construction business. He worked in various psychology-related positions before entering the restaurant industry. He started and operated his own restaurant and catering business, Treats, in Atlanta. When divestiture occurred in the telecommunication industry in 1984, Greg sold in the interconnect industry. He then worked as a sales representative for Cable and Wireless, a worldwide telecom leader. He achieved a #1 ranking in local and national sales. In less than a year, he was promoted to District Sales Manager where he developed and ran a $36 million sales territory. His sales representatives were consistently ranked in the top ten nationally.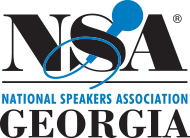 Greg has been featured on Atlanta's WSB-TV (ABC) and WGCL's (CBS) Evening News, the Business Radio Network, WQXI's Power Lunch and interviewed on numerous radio stations across the country. He has been interviewed by Investor's Business Daily, Office Solutions Magazine, the Chicago Tribune, the Boston Globe, the Atlanta Journal-Constitution, Business Atlanta, Business to Business, Catalyst Magazine, Home Office Computing, Georgia Trend, Lowe's For Pro's and Competitive Edge.
Greg has written articles for the Atlanta Business Chronicle, The Daily Report, The Costco Connection, and the Atlanta Small Business Monthly.

404-250-1727